Founded in Maui, Hawaii in 2004. Contact us with any medical marijuana questions. In answer to our most common questions: Currently, the only way to acquire marijuana in Hawai'i, even with a state registration (329 Card) is to grow it. Dispensaries open as early as July, 2016. Reciprocity programs do not begin until January 1, 2018.
GREEN HARVEST RETURNS TO MAUI!!!
Drug War Helicopters flew low over neighborhoods, and DEA officers and Maui Police officers, in black SUV's swarmed around the island, swooping in on registered medical marijuana patients, to check and see if these severely ill patients are in compliance with the law. End this madness! Legalize marijuana!



Be Smart, Be Safe, and BE in COMPLIANCE!
Registered medical marijuana patients, or their caregivers, may grow 7 plants, and possess up to four ounces. Any registered marijuana patient, or caregiver, MUST place an identification tag that CLEARLY shows their 329 registration number and expiration date on each of their medical marijuana plants. The tag shall be tied to or encircle the base of each plant and shall be clearly visible on the outside of the plant. Click here for the DOH's tagging guidelines.

WARNING: Untagged marijuana plants or improperly tagged marijuana plants are subject to confiscation by law enforcement, and the grower, or property owner, may not be guaranteed the protections available in chapter 329, Hawaii Revised Statutes. Read the HI Health Dept rules.
______________________________________________________________

Director Murphy talks about Hawai'i's marijuana laws
on the Crossroads show with Lucienne De Naie


Few patients can actually grow their own marijuana, so most patients buy from the ubiquitous illegal market. Keep in mind that all marijuana use, sale, and/or possession is still against federal law, so PWT stongly supports de-scheduling and legalization of marijuana because it would create thousands of legal businesses, raise substantial revenue for much needed programs, like air conditioning for our children's classroom, programs for the homeless, support for small family farmers, etc ...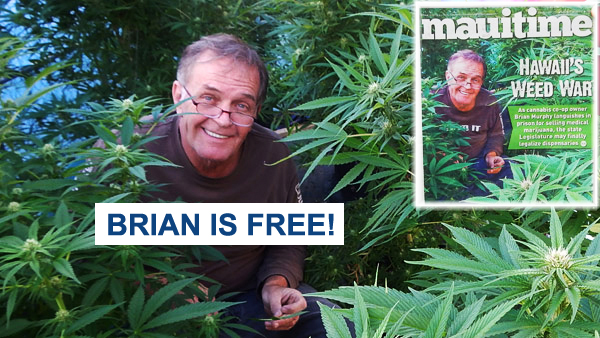 PWT Director Brian Murphy served 5 months in Maui jail for helping thousands of Hawai'i's registered medical marijuana patients acquire their medicine. Director Murphy was released from jail on May, 7, 2015 (the same day that the dispensary bill was passed). We welcome him back to continue his work helping medical marijuana patients gain safe access to their medical marijuana. It's been a long hard road!
Mahalo Nui, for the support you've shown Brian in your letters, and the petition to Governor Ige, with over 11,000 signatures, our sign-waving demonstrations, and the colorful booth at Maui's Earth Day festival!



PWT looks back at over a decade of legislative bills, initiatives, voter registrations, and citizen gatherings to try to attain justice and compassion for Maui's seriouly ill, and terminally ill, medical marijuana patients.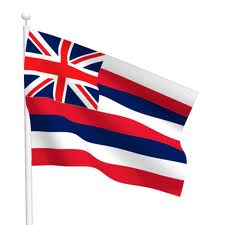 The 2009 Hawai'i State House of Representatives congratulated PWT for helping Maui's medical marijuana patients:

The STATE OF HAWAII issued a certification to PATIENTS WITHOUT TIME thanking PWT "for assisting over a thousand of Hawai'i's certified medical marijuana patients with the acquisition of their medical marijuana."
Published on Jul 25, 2007: A PEACEFUL SOLUTION - TAKE BACK AMERICA, by WILLIE NELSON,
Willie Nelson, in co-opertion with Patients Without time created this video to inspire Americans to vote and take back our country from greedy corporations, who build prisons for profit, etc, back in 2007. Nine years later, American prisons are filled with marijuana users, and the DEA RAIDS continue to violate citizen's rights. Meanwhile, millions of Americans enjoy consuming safe and healthy marijuana every day; compared with deadly and addictive alcohol, which kills 242 Americans EVERYDAY, according to the CDC!
Published on Apr 20, 2015:
Willie Nelson joined Patients Without Time to make a staement in support of marijuana patient's rights. He told Hi Times magazine: "
There's a club (Patients Without Time) there (on Maui) -
…
run by old Brian Murphy. You probably know Brian -
it was more or less a statement in joining (PWT); it wasn't a problem in finding anything over there in Maui.  
It's time to tax it (marijuana), regulate it, make the money off of it. Quit letting the illegal drug dealers make the money and make the money for us, for the farmer.
"